Sale!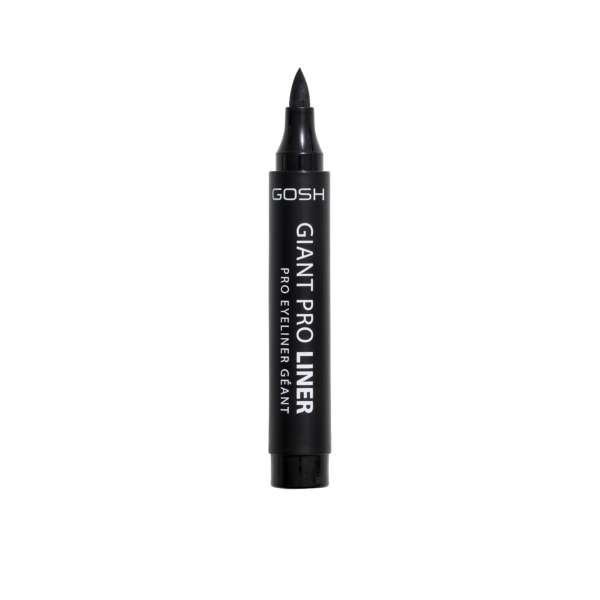 Description
GIANT PRO LINER is a new graphic eyeliner with an intense black color.
The pointed end makes it easy to apply both thin and bold lines – with stunning accuracy.
Whether a "wing" or "wedge" is desired, GIANT PRO LINER is a perfect complement to your
makeup kit..
TIPS
Use the pointed end of the GIANT PRO LINER to draw lines, and then fill them by using
the sides of the liner.Beginner? Use GOSH white KOHL to outline how you would like the eyeliner
Draw with the GOSH KOHL until proper form is obtained. Then fill out with the GIANT PRO LINER.
If extra sharp edge is desired – use makeup tape.